WHY COMPLETE HOA?
Complete HOA is designed to improve your HOA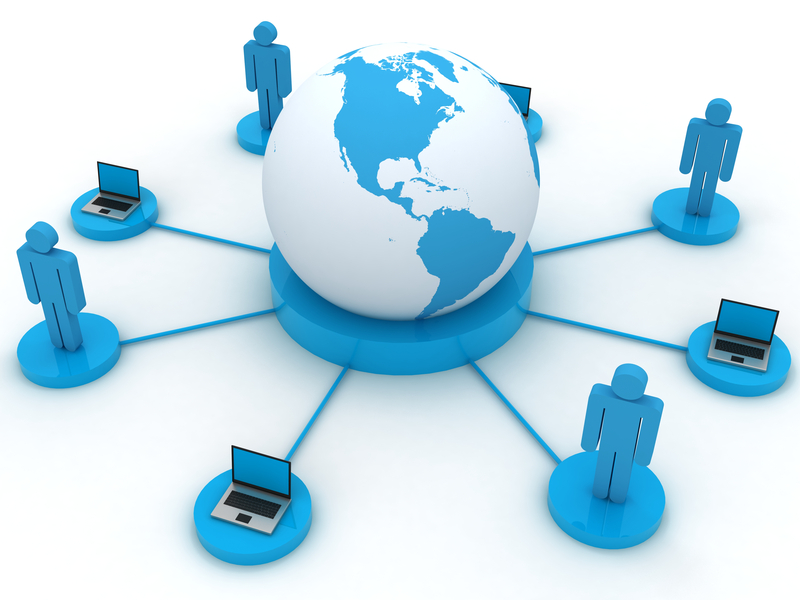 Communicate effectively with your residents
We recognize the need to communicate important, relevant, and timely information to your residents. We also understand the need for a quality, functional, and professional community website that allows two-way communication to the community. Communication should be simple and Complete HOA provides you the tools to build a well-informed community easily and effectively.
Using snail mail to communicate with residents is slow, costly, and requires considerable effort. Today's technology provides the ability to communicate in real-time at no additional cost. Why waste time and money that could be better spent improving your community and increasing your home values?
View the Features available to help you communicate with your community.
Stay connected anytime, anywhere, and on any device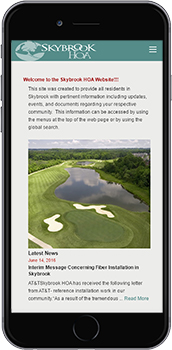 We live in a connected world. Studies have shown that the majority of people access the internet using a Tablet or a Smartphone instead of a traditional computer. And these numbers are only increasing.
Many other companies that offer HOA websites don't have a mobile strategy. Residents are just looking at a standard website on their mobile device. As a result, the website is hard to use and information is more dificult to find.
Complete HOA sites are designed for a mobile-first world. Your HOA site will look just as good and be just as user-friendly regardless of the device used to access it. Residents will have access to all of your community's content anytime, anywhere, and on any device they choose. Stay connected with your community whenever you need it.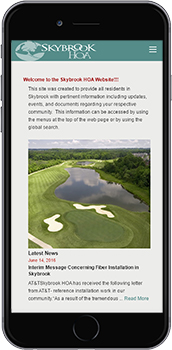 Simplify the experience for everyone
Complete HOA simplfies the experience for everyone in the community.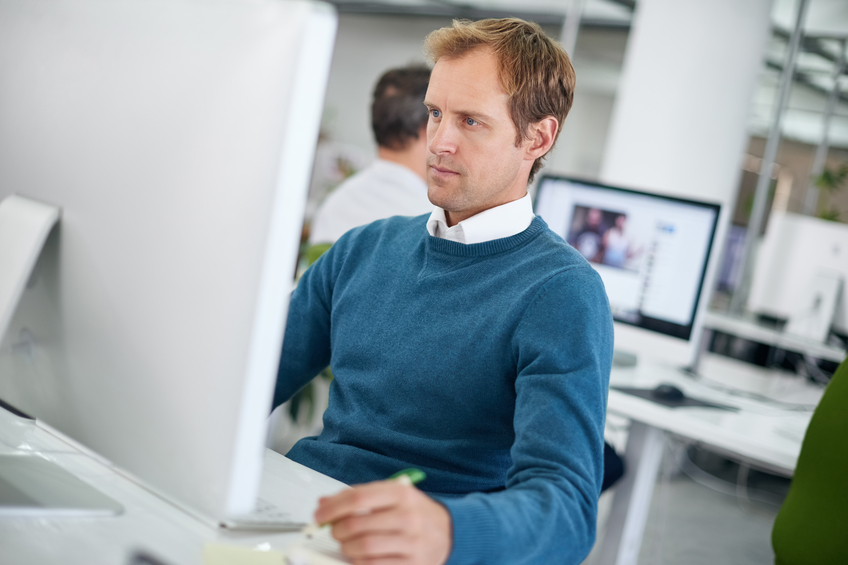 Website Manager
The person responsible for building and maintaining an HOA website is typically a volunteer resident of the community. Complete HOA's goal is to reduce the time required for this effort so that you can spend time on more enjoyable activities. Complete HOA simplifies the website administration process and also allows for the delegation of responsibilities. For example, you can allow the HOA Board Secretary to upload meeting minutes or a Social Committee Chair to update the calendar. This will result in an overall increase in communication throughout the community.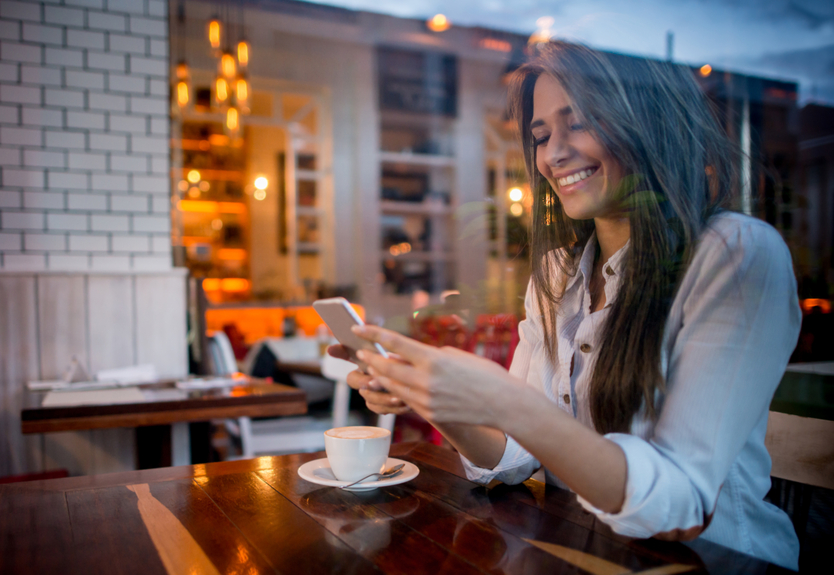 Residents
Complete HOA provides residents with real-time access to information that impacts the community. Residents can use the device of their choice to view community News and Events on the HOA website while time-sensitive information can be sent directly to their inbox. Also, by reducing the amount spent on printing and postage using traditional communication methods more of your HOA dues can now be spent on community improvement projects.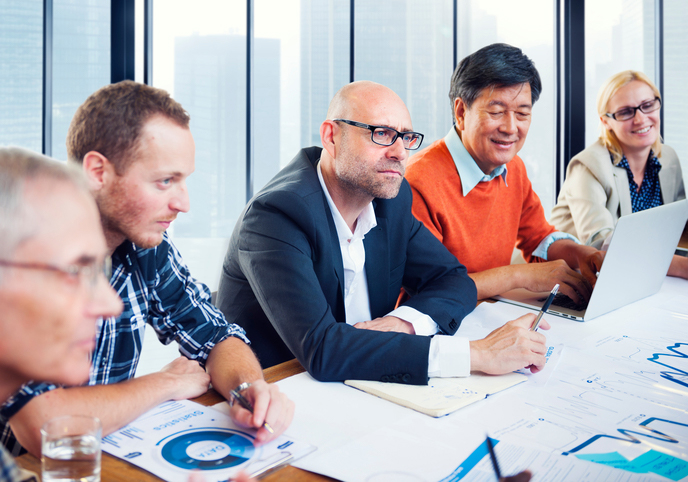 HOA Board and Property Manager
Improving communication with the community can result in greater resident satisfaction with the HOA and Property Manager. Complete HOA provides a platform to the HOA Board and Property Manager to communicate projects, initiatives, and accomplishments. Residents that are informed are more likely to volunteer their time to improve the community.